Table of Contents
Twitch downloads jump 134% in COVID year
Twitch downloads jump 134% in COVID year but its momentum is far from over
Livestreaming platform Twitch had a phenomenal year in 2020 with downloads reaching 80.6 million installs – a rise of 134% over the previous year (34.5 million).
New data from Sensor Tower shows that the moment continues for the app with first quarter installs reaching 22 million, up 62% over those in 2020.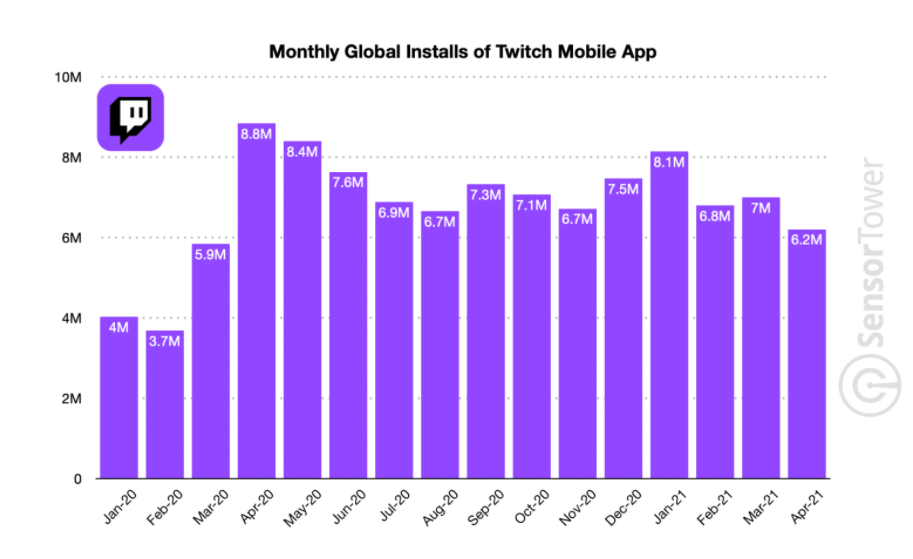 The popular video app saw its highest adoption in the US where installs jumped 91% to 17.6 million.
In Q1 2021 it hit five million downloads in US app stores.
In terms of growth, the app was adopted most rapidly in India where downloads climbed 588% to 2.2 million.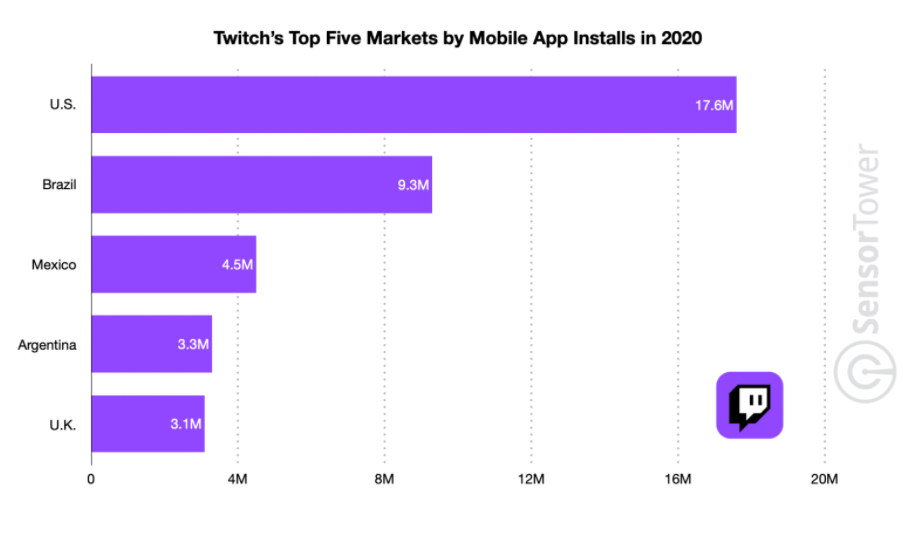 It hit 280,000 installs, up 146% from 114,000 in the first quarter of 2020.
The data also revealed that monthly active users grew 69% in March 2021 compared to the previous March.
What the data highlights is that consumer behaviours have changed more permanently in light of the COVID pandemic.