Apple's Identifier for Advertiser (IDFA) officially launched with the release of iOS 14.5 at the end of April.
Table of Contents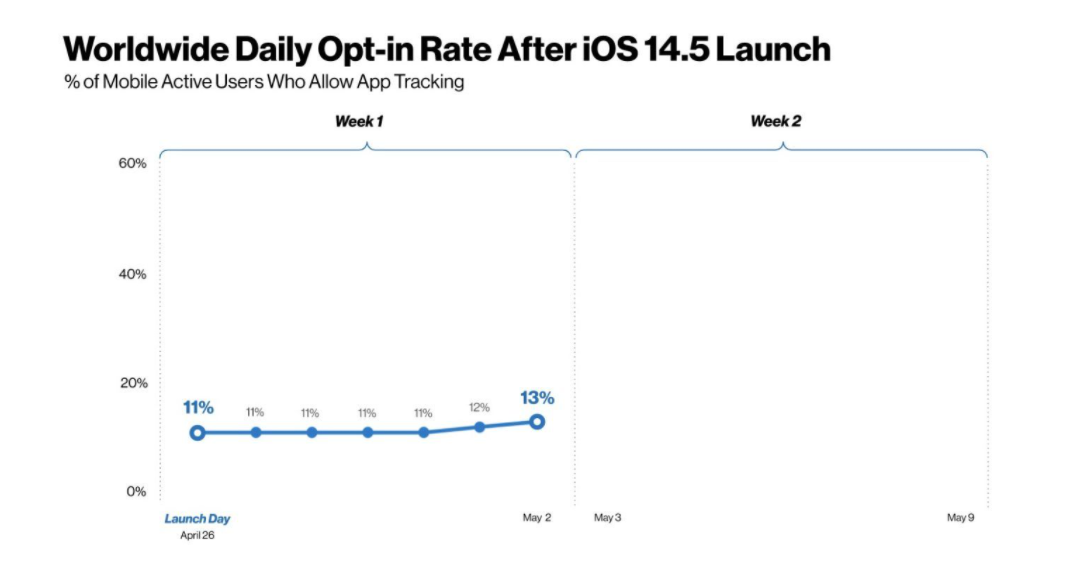 The addition requires that users must consent to apps tracking them for advertising targeting. The move has been widely criticised by the ad industry because it presents a significant challenge to provide a less disruptive advertising experience.
"Apple's removal of IDFA has been concerning businesses like ours and our marketing partners that rely on user-level tracking to effectively optimize our campaigns," said Oleksandra Gipsh, Co-Founder & COO of Apptrust. "Since Swaarm's Privacy Enabled Attribution Chain largely solves for the lack of IDFA-based tracking, we've moved to their platform and can now say we're better prepared for when Apple finally removes IDFA from the mobile ecosystem."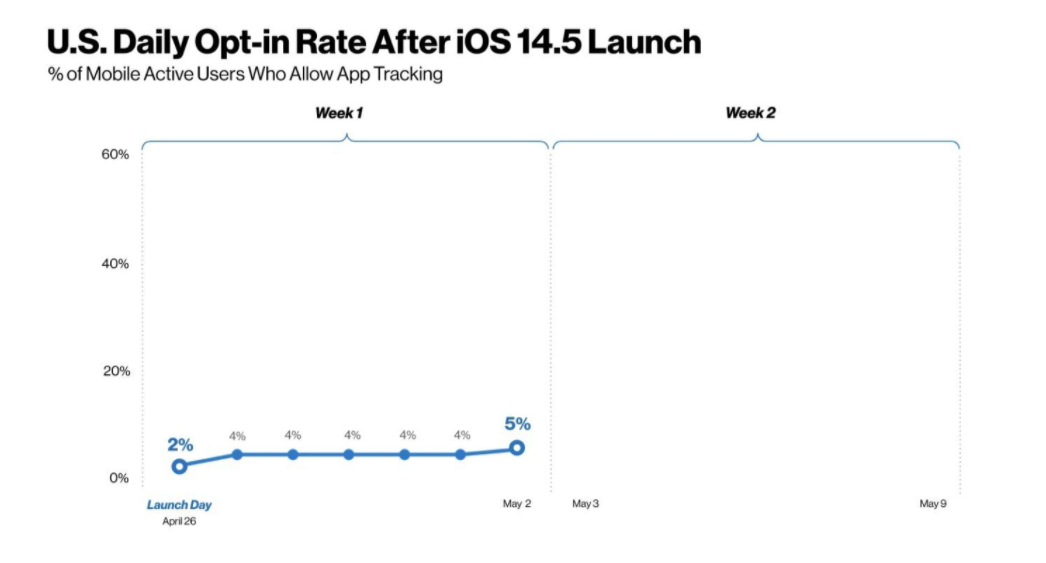 Now, data collected by Flurry shows that daily opt-in rates to allow app tracking were just 13% as of May 3rd globally and only 5% in the US.
It remains to be seen if these percentages will go up for the next few weeks and months.
Flurry plans to track and update the results every weekday at 2 pm.
Meanwhile, Facebook has prepared for the changes by updating its SDK. But some critics argue that IDFA will negatively affect consumers as well.
"In-Play advertising uses this context to monetize 100 per cent of users with non-intrusive advertising that doesn't interfere with the gameplay experience. It's a far cry from interruptive interstitials and, for publishers that currently rely on monetizing a small segment of their audience with in-app purchases, a chance to make their post-IDFA monetization more sustainable," said Sam Huber, CEO of Admix.